Utilizing Swiss Machining to Manufacture Small, Complex Parts
---
With our arsenal of over 200 Milling, Turning and EDM machines we can utilize the best process to effectively and efficiently manufacture a wide variety of high precision machined products.
Swiss Machining is a special part of our multi-axis turning machine lineup. Swiss Machining can be utilized for mid to high volume applications in Aerospace, Defense, Medical and Industrial applications using a variety of materials such as metals, ceramics, polymers and plastics.
When your requirements include a need for smaller, more complex parts, Swiss Machining can be an effective solution that offers versatility and ability to be extremely efficient and accurate. It is for this reason that Chandler offers Swiss Machining as part of its overall capability focused on cost effectively meeting our customer's needs.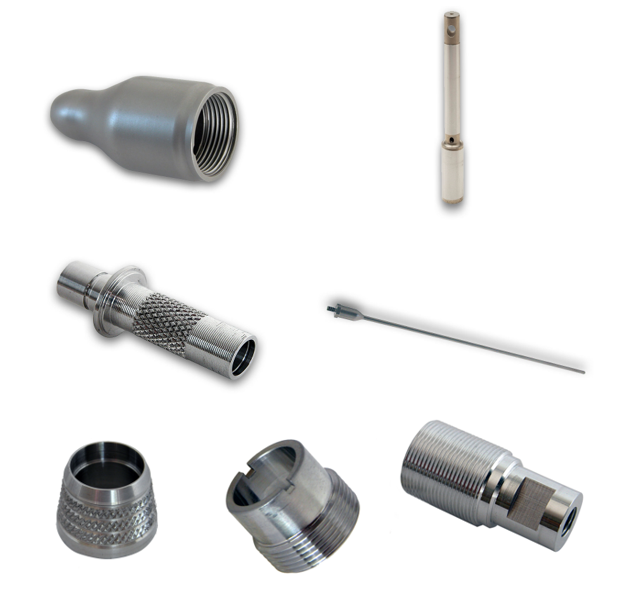 Benefits of Swiss Machining
Production of High Precision, Complex Parts in a Single Operation
Reduced Cycle Time
Reduced Cost through Unattended "Lights Out" Production